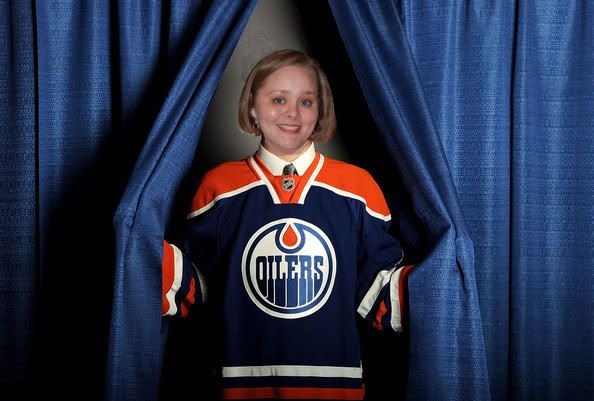 I've been hanging out at the HF Boards, an online hockey forum for about a year now. I enjoy talking to Thrashers fans as well as fans from around the world. When we knew for sure that the Thrashers were leaving Atlanta, someone had the idea of having a draft for the fans. The moderators from each team's board were given a draft number and order in which they would pick. Someone even did a prospect report on us!


I am very pleased to announce that I went 8th overall to the Edmonton Oilers! Am I moving to Edmonton and forsaking all other teams? No, of course not. Being in EST time zone, it will be a challenge for me to watch all of the games, but I am committed to following the team! I've been interacting with their board members and they have been very warm and welcoming. So I WILL be doing the following:

Watching as many games as possible
Pulling for Edmonton over everyone except the Predators (thank goodness they aren't division rivals)
Traveling to

Nasvhille

to see the guys play as well as possibly Raleigh.
Traveling to Charlotte to see their

AHL

team, the Barons, play
Blogging here with those pictures

I can't really explain it, but for some reason this has given me the most excitement and joy of hockey since finding out the Thrashers were leaving. I thought planning to go to
Preds
games would help, but it really didn't. Maybe because I usually go to
Preds
games anyway. This is something new for me, so maybe that's it.
Do you think it seems weird for a Thrashers fan to change to an
Oiler
fan? It is a bit of an extreme change, but if kind of makes sense if you think about it:
Both teams have been rebuilding forever
Both teams are usually near the basement
Both teams have a good young core
So welcome my new
Oiler
friends! I am honored to be selected by a team with such a storied past and promising future.